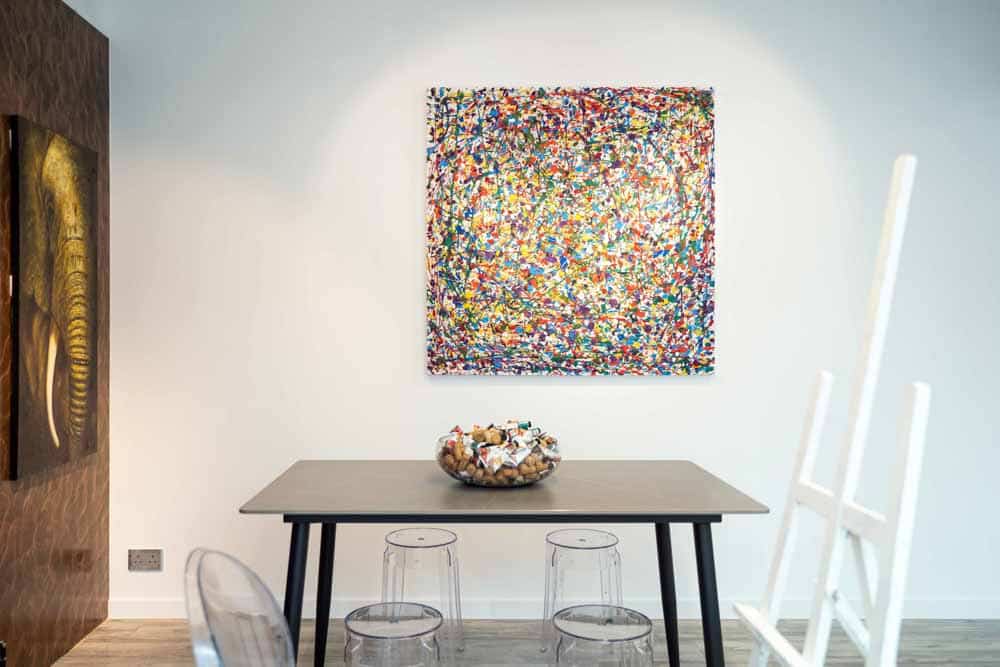 Get ready to explore a new world of painting!
3 hours per session
Come and relax in our artistic and modern studio located in the heart of Hong Kong's metropolis.
Various canvas sizes
Our range of canvas sizes is designed to accommodate a variety of painting requirements..
Free usage of Gold Foil and Quartz Sand
A perfect additive to create texture effect for your artwork.
Our Studios
Central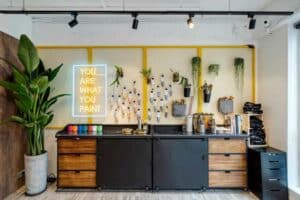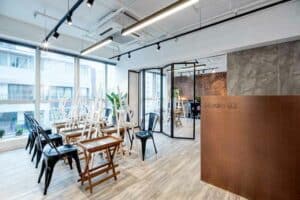 Kwun Tong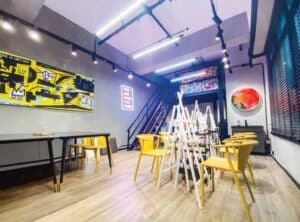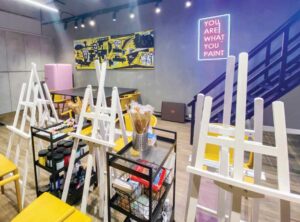 New Upgraded Service: Unlimited usage of Gold/Silver/Rose Gold Foils & Quartz Sand to create special texture effects
Canvas price already includes 3 hours of unlimited usage of acrylic paint, gold foil and quartz sand.
| Canvas Size | Price per person |
| --- | --- |
| 30 x 40cm | HK$350 |
| 40 x 40cm | HK$380 |
| 40 x 50cm | HK$400 |
| 50 x 50cm | HK$420 |
| 50 x 60cm | HK$450 |
| 40 x 80cm | HK$480 |
| 50 x 70cm | HK$480 |
| 60 x 80cm | HK$550 |
Central
| Day | Opening Hours | |
| --- | --- | --- |
| Monday to Friday | 11am-9pm | Any 3 hours |
| Saturday | 10:30am-7pm | Any 3 hours |
| Sunday | 10:30am-7pm | Any 3 hours |
Kwun Tong
| Day | Opening Hours | |
| --- | --- | --- |
| Monday | 11am-7pm | Any 3 hours |
| Thursday | 11am-7pm | Any 3 hours |
| Saturday | 11am-7pm | Any 3 hours |
Mon - Fri Happy Hour Offer
6pm-9pm
HK$300 for 1 pax


2 Person Special Offer

Central - Mon- Fri 
HK$550 for 2 pax

Central - Sat 4pm-7pm
HK$550 for 2 pax


Kwun Tong - Sat 
HK$550 for 2 pax

Book Online to enjoy this offer
Book Your Session Now
Instant confirmation